<!-Lemon Chiffon->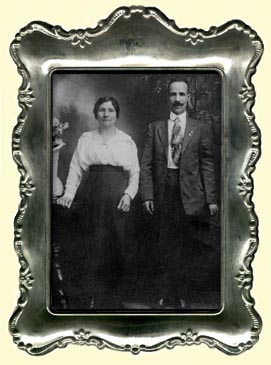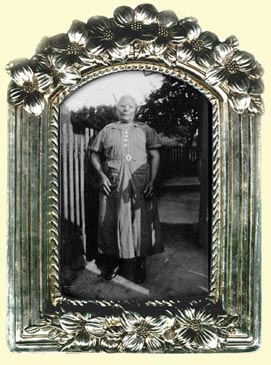 Within the next few pages are pictures and information about our family.
Hopefully you'll learn something new about our relatives as I have in researching them.
This site is set up for "Display" settings of 1028x768. You should "Maximize" each window that you view. Any "text" that is underlined is a link, so click on it, or use the directory----but be sure to come back (you can use your "BACK" arrow up on the toolbar) or click another link. If you have trouble loading any pages especially from any of the directories, then turn off your pop-up blocker.
The entire family tree (so far) is on my Family Tree Maker program on my computer. If you would like a copy, let me know. If you find anything incorrect that you know of, or have additional information and or pictures that you would like to add, please contact me by e-mail on the bottom of any of the pages you visit.
Some of the graphics are large and may take a little long to load onto your particular computer. Let the smaller pictures load up first before you try to view the larger ones. They load up faster after the first time. Be patient----it's worth it!

After all this is OUR FAMILY WEB PAGE!

---
The translations that you see throughout my site were made possible by the kindness and patience of the Rev. Ferdinand Buccafurni, Pastor of Saint Donato Church.
---
© 2002. Paul J Gatto. All Rights Reserved
If you have an e-mail address of our relatives, please let them know about this site.
Or drop me a line and I will e-mail them.

You can reach me at my
e-mail address.